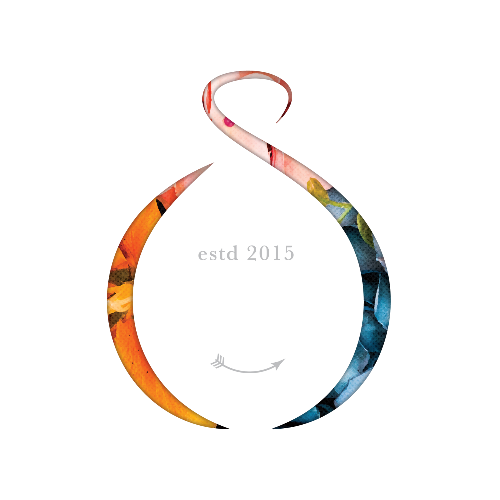 Readings
Readings are a wonderful way to add a personal touch and include a loved one in your wedding ceremony.
ALBERT EINSTEIN
Gravitation cannot be held responsible for people falling in love. How on earth can you explain in terms of chemistry and physics so important a biological phenomenon as first love? Put your hand on a stove for a minute and it seems like an hour. Sit with that special girl for an hour and it seems like a minute. That's relativity.
Robert Fulghum
We're all a little weird and life's a little weird. And when we find someone whose weirdness is compatible with ours, we join up with them and fall in mutual weirdness and call it love.
CORINTHIANS 13:4-8
Love is patient; love is kind.

Love is not envious or boastful or arrogant or rude. It does not insist on its own way: it is not irritable or resentful; it does not rejoice in wrong doing, but rejoices in truth.

Love bears all things, believes all things, hopes all things, endures all things. And now faith, hope, and love abide, and the greatest of these is love.
PABLO NERUDA
I love your feet because they have wandered over the earth and through the wind and water until they brought you to me.
CAPTAIN CORRELLI'S MANDOLIN BY LOUIS DE BERNIÈRES
Love is a temporary madness. It erupts like an earthquake and then subsides.

And when it subsides you have to make a decision. You have to work out whether your roots have become so entwined together that it is inconceivable that you should ever part.

Because this is what love is. Love is not breathlessness, it is not excitement, it is not the promulgation of promises of eternal passion. That is just being in love, which any of us can convince ourselves we are.

Love itself is what is left over when being in love has burned away, and this is both an art and a fortunate accident.

Those that truly love, have roots that grow towards each other underground, and when all the pretty blossoms have fallen from their branches, they find that they are one tree and not two.
EVELINA BY FRANCES BURNEY
I revere you. I esteem and admire you above all human beings. You are the friend to whom my soul is attached as to its better half. You are the most amiable, the most perfect of women. And you are dearer to me than language has the power of telling… You are now all my own… How will my soul find room for its happiness? It seems already bursting!
A LOVELY LOVE STORY BY EDWARD MONKTON
The fierce Dinosaur was trapped inside his cage of ice. Although it was cold he was happy in there. It was, after all, his cage.

Then along came the Lovely Other Dinosaur. The Lovely Other Dinosaur melted the Dinosaur's cage with kind words and loving thoughts. I like this Dinosaur thought the Lovely Other Dinosaur. Although he is fierce he is also tender and he is funny. He is also quite clever, though I will not tell him this for now.

I like this Lovely Other Dinosaur, thought the Dinosaur. She is beautiful and she is different and she smells so nice. She is also a free spirit which is a quality I much admire in a dinosaur.

But he can be so distant and so peculiar at times, thought the Lovely Other Dinosaur. He is also overly fond of things. Are all Dinosaurs so overly fond of things?

But her mind skips from here to there so quickly thought the Dinosaur. She is also uncommonly keen on shopping. Are all Lovely Other Dinosaurs so uncommonly keen on shopping?

I will forgive his peculiarity and his concern for things, thought the Lovely Other Dinosaur. For they are part of what makes him a richly charactered individual.

I will forgive her skipping mind and her fondness for shopping, thought the Dinosaur. For she fills our life with beautiful thoughts and wonderful surprises. Besides, I am not unkeen on shopping either.

Now the Dinosaur and the Lovely Other Dinosaur are old. Together they stand on the hill telling each other stories and feeling the warmth of the sun on their backs.

And that, my friends, is how it is with love. Let us all be Dinosaurs and Lovely Other Dinosaurs together. For the sun is warm. And the world is a beautiful place.
ANTOINE DE SAINT-EXUPÉRY
Love does not consist of gazing at each other, but in looking outward together in the same direction.
ECCLESIASTES 4:9-12
Two are better than one, because they have a good return for their toil.

For if they fall, one will lift up his fellow; but woe to him who is alone when he falls and has not another to lift him up.

Again, if two lie together, they are warm; but how can one be warm alone?

And though a man might prevail against one who is alone, two will withstand him.
I CARRY YOUR HEART WITH ME BY E. E. CUMMINGS
I carry your heart with me (i carry it in my heart) I am never without it (anywhere I go you go, my dear; and whatever is done by only me is your doing, my darling)
I fear no fate (for you are my fate, my sweet) I want no world (for beautiful you are my world, my true)
and it's you are whatever a moon has always meant and whatever a sun will always sing is you

Here is the deepest secret nobody knows
(here is the root of the root and the bud of the bud and the sky of the sky of a tree called life; which grows
higher than soul can hope or mind can hide)
and this is the wonder that's keeping the stars apart

I carry your heart (I carry it in my heart)
WILD AWAKE BY HILARY T SMITH
People are like cities: We all have alleys and gardens and secret rooftops and places where daisies sprout between the sidewalk cracks, but most of the time all we let each other see is a postcard glimpse of a skyline or a polished square.

Love lets you find those hidden places in another person, even the ones they didn't know were there, even the ones they wouldn't have thought to call beautiful themselves.
BOB MARLEY
She's not perfect – you aren't either, and the two of you may never be perfect together – but if she can make you laugh, cause you to think twice, and admit to being human and making mistakes, hold onto her and give her the most you can.

She may not be thinking about you every second of the day, but she will give you a part of her that she knows you can break – her heart. So don't hurt her, don't change her, don't analyse and don't expect more than she can give.

Smile when she makes you happy, let her know when she makes you mad, and miss her when she's not there.

Marriage Is Not Beautiful BY Unknown author
Marriage is ugly, you see the absolute worst in someone.

You see them when they're mad, sad, being stubborn, when they're so unlovable they make you scream.

But you also get to see them when they are laughing so hard that tears run down their face, and they can't help but let out those weird gurgling noises.

You see them at 3am when the world is asleep except you two, and you're eating in the middle of the kitchen floor.

You get to see the side of them that no one else does, and it's not always pretty. It's snorting while laughing, it's the tears when it feels like it's all crashing down, it's the farting, it's the bedhead and bad breath, it's the random dances, it's the anger and the joy.

Marriage isn't a beautiful thing, but it is amazing.

It's knowing that someone loves you so much, and won't leave you even though you said something nasty.

It's having someone have your back no matter what.

It's fights over stupid things, like someone not doing the dishes or picking up after themselves.

And it's those nights you fall asleep in each other's arms, feeling like there will never be enough time with them.

It's cleaning up their vomit, or just rubbing their back when they're sick.

It's the dirtiest, hardest, most rewarding job there is.

Because at the end of the day you get to crawl into bed with your best friend, the weirdest, most annoying, loving, goofy, perfect person that you know.

Marriage is not beautiful, but it's one heck of a ride.
Marry Your Best Friend BY N'tima
Marry your best friend.

Really, truly find the strongest, happiest friendship in the person you fall in love with.

Someone who speaks highly of you.

Someone you can laugh with. The kind of laughs that make your belly ache, and your nose snort. The embarrassing, earnest, healing kind of laughs.

Wit is important.

Life is too short not to love someone who lets you be a fool with them.

Make sure they are somebody who lets you cry too.

Find someone that you want to be there with you through the darkest times.

Most importantly, marry the one that makes passion, love and madness combine. A love that will never dilute - even when the waters get deep and dark.
NIGHTMARE BEFORE CHRISTMAS
My dearest friend, if you don't mind, I'd like to join you by your side.

Where we can gaze into the stars and sit together, now and forever.

For it is plain as anyone can see, we're simply meant to be.
MAYA ANGELOU
In all the world there is no heart for me like yours.

In all the world there is no love for you like mine.
THAT STILL AND SETTLED PLACE BY EDWARD MONKTON
In that still and settled place, there's nobody but you

You're where I breath my oxygen, you're where I see my view

And when the world feels full of noise, my heart knows what to do

It finds that still and settled place, and dances there with you
BLESSING OF THE HANDS (BY REV. DANIEL L HARRIS)
These are the hands of your best friend, young and strong and full of love for you, that are holding yours on your wedding day, as you promise to love each other today, tomorrow, and forever.

These are the hands that will work alongside yours, as together you build your future.

These are the hands that will passionately love you and cherish you through the years, and with the slightest touch, will comfort you like no other.

These are the hands that will hold you when fear or grief fills your mind.

These are the hands that will countless times wipe the tears from your eyes; tears of sorrow, and tears of joy.

These are the hands that will tenderly hold your children.

These are the hands that will help you to hold your family as one.

These are the hands that will give you strength when you need it.

And lastly, these are the hands that even when wrinkled and aged, will still be reaching for yours, still giving you the same unspoken tenderness with just a touch.
© Copyright Celebrant Clair